Repairs & Servicing
Throughout Hampshire, West Sussex, Surrey and Dorset, South Coast Shutters are able to provide 24/7 emergency breakdown call outs and diagnostics for faulty roller security shutters and roller garage doors.
Types of shutters repaired/serviced:
Retail shop front roller security shutters
Commercial roller security shutters
Industrial roller security shutters
Domestic roller security shutters
Home security shutters
Remote controlled garage doors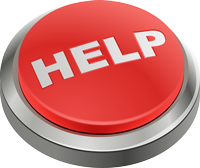 24/7 EMERGENCY BREAKDOWN CALL-OUT
SERVICE, REPAIR & MAINTENANCE
TEL: 078 3360 3986
Health and Safety Legislation
Please take note that it is compulsory to make sure that your security roller shutters comply with the Workplace Regulation 1992 Maintenance of Equipment, Devices and Systems.
To comply fully with current regulations please make sure that your security roller shutters are inspected at least once per annum. Failure to do so may result in prosecution in the event of an accident.
Maintenance contracts
We are also able to offer a professional routine maintenance contract to service your shutters.
Our standard service includes:
check all fixings are secure
check for the smooth operation of the shutter
check for any worn parts and replace with new
adjustment of up/down limit switches
lubrication of the guide rails and curtain.
We always advise that roller security shutters are serviced at least once per annum, thus greatly reducing the chance of costly breakdowns as well as ensuring your roller security shutters are kept in optimum condition. A faulty or non-working shutter can lead to major disruption for businesses.
All parts replaced with new are covered under warranty for 1 year.
Some of the spares we normally carry to a call
Services include:
Same day repair
Fault finding
Replacement parts list :- tubular motors, motor switches, tamper proof key switches, internal up/down switches, hand held transmitters, control unit receivers, curtain lathes/slats, shutter hoods, end plates, guide rails, curtain hangers, nylon and steel stop ends
Jammed shutters freed
Limit switch adjustments
Roller shutter conversions from manual operation to electric operation
Servicing and maintenance of roller security shutters
Scheduled site visits to asses potential problems before they occur
Written reports with recommendations/advice on roller security shutters
Typical faults and diagnostics:
Remote Controlled Roller Garage Doors & Security Shutters.
The door will not function. Either a power cut or a blown fuse in the plug or the wall mounted control unit.
The door will open, but not close. Either the batteries need replacing in the Bottom Slat Transmitter or the Bottom Slat Transmitter needs replacing.
The door will open, but not close. The Photocell and/or Reflector are out of alignment, (if fitted).
The door struggles to open. Either the door is jamming in the guide rails or the motor needs replacing. Our motors are usually good for +10 years, subject to usage.
The door is not running smoothly. Periodically clean the door with a mild detergent and soft sponge. Never use a high powered jet wash. Clean out the guide rails, they will accumulate a build up of grit. Lubricate the key areas with a good quality silicon spray.
The door has been hit by a forklift truck. A common and costly mistake! Minimum requirements will be to see if the shutter is still securely fixed. Damaged slats/lathes will need replacing.
The door has been closed onto an obstruction. This will normally cause the door to 'bunch up.' The door will need to be freed and more than likely the up/down limit switches will need re-setting.
The door has become detached from the barrel assembly. An extremely rare scenario and should never happen providing you have a regular maintenance/service contract. New 'T Springs' or Curtain Attachments will be required.
Advice costs nothing. Please feel free to give us a call.